The UK Was Warned This Counterterrorism Program Was a Disaster — but Rolled It Out Anyway
Tony Thorne was one of the officers on the Apollo project, advising the team on the task of merging large volumes of data. Thorne, a former counterterrorism officer with the Wales Extremism and Counter Terrorism Unit, said he was shocked by what he saw in Scotland. "We left Scotland with a process that was not complete or adequate in any way," he said.
The key issues highlighted during the test run reemerged right away, according to emails and internal memos from 2014 and 2015 reviewed by BuzzFeed News.
Officers described a system that was "crashing routinely" and "timing out after 10 minutes," with glitches so severe that they dramatically increased "the time required to perform a simple task."
Even basic searches caused trouble. One officer had described how he put in a search term and received a result that was too broad. He started sifting through the documents manually to figure out which ones he actually needed — but as he did so, the system crashed. When he logged back in, he typed in the same search terms and found that "the search result was not the same."
Officers using the new systems also reported serious difficulties with the very problem the NCIA was aiming to solve: communicating with other forces and agencies. After a suspicious person entered the UK by plane, an officer reported that they received an important intelligence report from officers at the airport in an unreadable format. Another told a member of the Apollo team that the NCIA's inability to share intelligence with the other regions still using the old system was a critical risk that "may lead to intelligence failure."
The quality of intelligence that did make it onto the system was often poor. In some cases, the NCIA was deluged with irrelevant information; in others, vital intelligence did not show up on the NCIA at all. One officer complained that the system "auto ingests" documents that had nothing to do with terrorism. "This issue was something that was always talked about," the officer wrote, "however now we are live there appears to have been nothing more done about it."
The NCIA was built on the template of an already existing system called the Home Office Large Major Enquiry System, four sources told BuzzFeed News. The problem, one said, is that HOLMES is used to investigate incidents that have already occurred whereas the NCIA is intended to prevent attacks from happening. Another officer told BuzzFeed News that building the NCIA on top of the HOLMES system caused defects that left large amounts of intelligence difficult to find.
Officers echoed these concerns in their emails and official reports. One of the key features borrowed from the HOLMES system was a search tool, much like Google, that was supposed to enable officers to quickly retrieve documents containing a certain word, regardless of where on the record the particular word appeared. If it worked, this would make it far easier to find specific intelligence on potential terrorists from hundreds of thousands of files.
But the search tool wasn't working. Officers found that if they put in the same search term on multiple occasions, they would often get a different result each time. The search tool also wasn't able to scan for dates of birth, making it much harder to pinpoint the right document.
This shortcoming dovetailed with another major problem. Early on, it became clear that many duplicated records would make their way onto the NCIA — since it was compiling data from multiple forces that often possessed the same file on a given individual. One internal report seen by BuzzFeed News acknowledges that this would cause a "knock on" effect that hampered analysts. But higher-ups ultimately decided that "no de-duplication would occur" until the entire UK was using the NCIA.
One Manchester-based officer who later started using the NCIA told BuzzFeed News that duplications made finding what you were looking for like "trying to find a needle in a haystack" — such a struggle that "you could miss vital intelligence leads."
Thorne, the counterterror detective who worked on the NCIA, was growing increasingly concerned. "Unfortunately," he wrote to colleagues in a February 2014 email, "as we are all fully aware the NCIA has struggled to deliver what was promised and has not been fit for purpose."
The rollout of the NCIA pressed ahead.
Article: buzzfeednews.com
Prince George, Princess Charlotte, and Prince Louis Played a Starring Role in the Trooping the Colour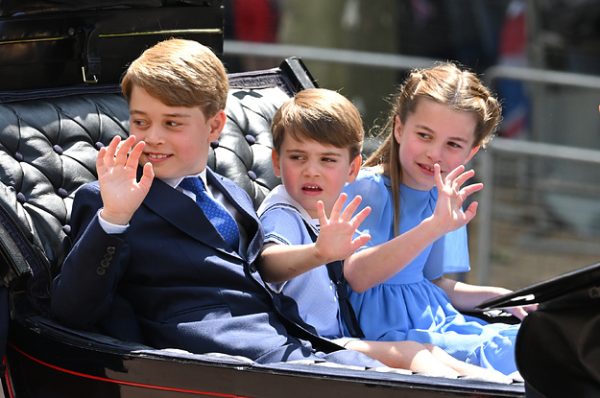 I, a Brit, Went to Tokyo, and Here Are 17 Things I Noticed That Are Pretty Effing Different From the UK
The WHO Has Nearly Tripled Its Estimate of the Pandemic's Death Toll
The problem is that 85 of the 194 countries surveyed by the WHO technical advisory group that came up with the new estimates don't have good enough death registries for this to be a viable approach. Forty-one of those countries are in sub-Saharan Africa.
For these countries, a team led by Jonathan Wakefield, a statistician at the University of Washington in Seattle, used the data from countries with complete death registries to build another statistical model able to predict total COVID deaths in any month from other measures, including temperature, the percentage of COVID tests returning positive, a rating of the stringency of social distancing and other measures to limit infection, and rates of diabetes and cardiovascular disease — conditions that put people at high risk of dying from COVID.
The Indian health ministry objected strongly to this model in its response to the New York Times article. But the WHO team didn't actually use it to estimate Indian COVID deaths. India falls into an intermediate group of countries that have reasonably good data on total deaths in some regions but not in others. So Wakefield's team used data from 17 Indian states with adequate death registries, applied the standard excess deaths approach used for countries with complete death registries, and then extrapolated from these states to the entire country.
"We only base the predictions of how many people died in India in those two years on Indian data," Wakefield told BuzzFeed News.
Importantly, the WHO's estimates for Indian COVID deaths also align well with other studies, including one published in the journal Science in January by a team led by Prabhat Jha, director of the Centre for Global Health Research at the University of Toronto in Canada. Jha's team estimated COVID deaths from Indian government data and from a national survey of 137,000 people, conducted by a polling company that asked people whether a family member had died from COVID. "India has pretty high cellphone coverage, and they did random digit dialing," Jha told BuzzFeed News.
Jha's team estimated that more than 3.2 million people in India had died from COVID by July 2021, the majority of them during the devastating surge in COVID caused by the Delta coronavirus variant between April and June 2021. That came after the government of Prime Minister Narendra Modi had relaxed COVID controls following an earlier, less severe wave. "The Indian government declared victory and said, 'Oh India's beat this virus,' and complacency set in," Jha said.
This explains the political sensitivity in India about accepting the results from studies that indicate a much higher death toll than the official count. Responding to a question from leaders of the opposition Congress party about Jha's study in February, the Ministry of Health and Family Welfare described it as "speculative" and claimed it "lacks any peer reviewed scientific data" — even though it was published in one of the world's leading peer-reviewed scientific journals.
"It's politics," Jha said of the Indian government's rejection of his study.
According to the WHO, Egypt has proportionately the largest undercount of pandemic deaths, with excess mortality running at 11.6 times the toll attributed to COVID. India, with 9.9 times more excess deaths than its official COVID death count, is in second place. Russia, meanwhile, has reported 3.5 times fewer deaths from COVID than indicated by its excess mortality.
Ariel Karlinsky of the Hebrew University of Jerusalem, another member of the WHO technical advisory group, hopes the agency's "stamp of approval" for excess mortality calculations will encourage nations to come up with more realistic numbers. "Putin doesn't know who I am, but they do know who the WHO is," he told BuzzFeed News.
But rather than moving to correct their COVID death numbers, some governments are apparently now withholding the all-cause mortality data used to calculate excess deaths. Belarus, which seems to be undercounting its COVID deaths by a factor of about 12, has stopped reporting its all-cause mortality data to the UN, Karlinsky said. "The sections on mortality just disappeared."
Right now, the main concern is China, which is experiencing a significant wave of the Omicron coronavirus variant but is reporting suspiciously few deaths. If the wave now hitting Shanghai and other cities matches the pattern seen in Hong Kong since February, Jha fears that a million Chinese people may die.
Some countries have responded to excess mortality studies with greater accountability and transparency. After earlier excess deaths analyses suggested that Peru was underreporting its COVID deaths by a factor of 2.7, the South American nation went through its medical and death records in detail and revised its death toll in May 2021 to a figure closely matching the excess deaths analysis. It is now reporting the highest official per-capita death rate from COVID of any nation. "Peru did what I would have liked every country to do," Karlinsky said.
The WHO's new estimates of total excess pandemic deaths will include people who died from other causes because health systems were overwhelmed, as well as people killed by the coronavirus.
Karlinsky, who is an economist, said he started analyzing excess deaths because he wondered whether "the cure was worse than the disease" — in particular, he feared that lockdowns could cause more deaths than the coronavirus, in part through increases in suicides. But the data told a very different story.
In countries like New Zealand that had strict lockdowns but low levels of COVID, there is no excess deaths signal. There is also no evidence of a global epidemic of suicide during the pandemic — in the US, suicides actually decreased. Only in a few countries like Nicaragua, where people seem to have avoided going to the hospital because they were worried about getting infected, are there signs that deaths from other causes such as heart disease have increased, according to Karlinsky.
"Excess mortality is about equal to COVID mortality," he added.
Original Source: buzzfeednews.com