China Destroyed Muslim Culture in This Ancient City — Then Turned It Into Disneyland
Abduweli Ayup has not been back to Kashgar since 2015, and his chances of doing so anytime soon seem slim. The Chinese government has canceled his passport, he said.
Sometimes he watches videos on YouTube of his hometown. They do not make him feel better. It feels compulsive, he said, "like eating bad food."
"You know, you want to keep eating it, but afterward your stomach feels upset," he added. As he watched one video while speaking with a BuzzFeed News reporter, Ayup pointed to a giant sculpture of a traditional stringed instrument by the gates of the city. "See that, that's just for tourists," he said.
The city is now full of these sorts of photogenic additions. There are giant teapots at the main junction near the city gate. Elsewhere, murals show maps of Xinjiang or carry slogans such as "Xinjiang Impressions" where visitors stop to take holiday snaps. A new entrance has been added to the metalwork market, with a large sign featuring silhouetted figures hammering iron. The anvil statue at the corner now comes with projection-mapped fire, as well as sparks and a piped soundtrack of metal being struck. Camel rides are available too.
In the videos he has seen, Ayup has also noticed footage of people dancing while wearing traditional Uyghur dress — costumes that they might have worn more than a century ago. Figures like these can be seen on Chinese state television and at the country's annual rubber-stamp parliamentary session. "Nobody would wear that clothing anymore unless it was for show," Ayup said.
Tourism is now booming in Xinjiang. Last year, even as global numbers fell as a consequence of the pandemic, 190 million tourists visited the region — more than a 20% increase from the previous year. Revenue increased by 43%. As part of its "Xinjiang is a wonderful land" campaign, the Chinese government has produced English-language videos and held events to promote a vision of the region as peaceful, newly prosperous, and full of dramatic landscapes and rich culture.
Chinese state media has portrayed this as an economic growth engine for Xinjiang natives, too. One article described how a former camp detainee named Aliye Ablimit had, upon her release, received hospitality training. "After graduation, I became a tour guide for Kashgar Ancient City," Ablimit said, according to the article. "And later, I turned my home into a Bed and Breakfast. Tourists love my house very much because of its Uygur style. All the rooms are fully booked these days. Now I have a monthly income of about 50,000 yuan," or about $7,475.
The facade holds up less well with Kashgar's mosques. Many of the smaller neighborhood mosques appear to be out of use, their wooden doors damaged and padlocked shut — and others have been demolished completely or converted to other uses, including caf?s and public toilets.
Inside the Id Kah mosque, many of the cameras, including inside the prayer halls, have disappeared. But as might be expected given the past five years, many of the worshippers have disappeared too, down from 4,000-5,000 at Friday prayers in 2011 to just 800 or so today.
The mosque's imam, Mamat Juma, acknowledged as much in an interview with a vlogger who often produces videos that support Chinese government narratives, posted in April 2021. Speaking through a translator, he is at pains to point out that not all Uyghurs are Muslims and to diminish the role of the religion in Uyghur culture. "I really worry that the number of believers will decrease," he said, "but that shouldn't be a reason to force them to pray here." ?
Additional reporting by Irene Benedicto
Source Here: buzzfeednews.com
Soccer Legend Pel? Has Died at Age 82
By age 15, he was already playing professionally for Brazilian team Santos, and at 16, he joined the country's national team. At 17, he became the youngest player to make it to the World Cup final, where he scored two goals — securing Brazil's first title and his place as an international sports icon.
In the almost two decades of his career that followed, he averaged more than one goal per game and holds the Guinness World Record for most career goals. He'd go on to win two more World Cups and rack up other accolades, and fans relished not just the victories, but how he played. He popularized soccer's nickname, "the Beautiful Game," a phrase which became synonymous with his style. In 1961, he was legally named a national treasure in Brazil — a political move aimed at keeping the popular player from being transferred outside of the country. He later revealed that European football clubs did come calling, but he continued to play for Santos and Brazil.
Original Source: buzzfeednews.com
Pope Benedict XVI Has Died at 95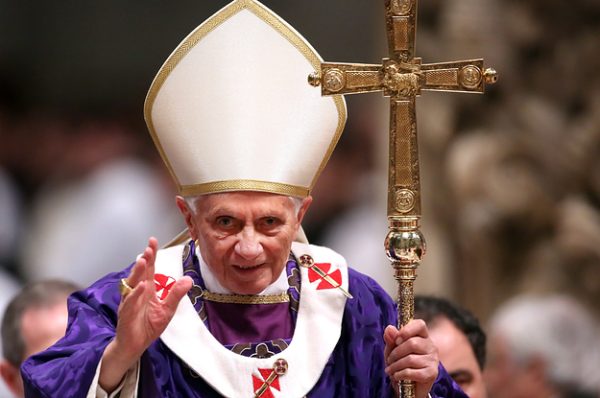 Arguably the most incendiary issue Benedict faced upon becoming pope was the ongoing fallout from the sexual abuse of children by Catholic priests, as well as accusations of a cover-up effort on the part of church administration.
When Benedict became pope in 2005, the Catholic Church was in the midst of a very public reckoning with its history of sex abuse — a crisis about which he was very well informed. In 2001, John Paul II empowered the CDF to centralize all investigations into abuse allegations, removing that power from local dioceses after it became clear that they often failed to take action against predator priests. As the head of the CDF, then-cardinal Ratzinger worked to establish new procedures for reporting and punishing clergy accused of sexual abuse.
As pope, Benedict repeatedly spoke out against the church's legacy of child sex abuse, apologized to victims, and defrocked hundreds of priests who had been found guilty. However, for many, his actions fell short, in part because he failed to make public the Vatican's investigations into abuse accusations — a lack of transparency that enabled dioceses to keep these accusations secret from parishioners and law enforcement authorities.
"In the Church's entire history, no one knew more but did less to protect kids than Benedict," the Survivors Network of Those Abused by Priests (SNAP) said in a statement in 2013, in response to the pope emeritus's public claim that he did not engage in a 'cover-up' of clerical abuse. "As head of CDF, thousands of cases of predator priests crossed his desk. Did he choose to warn families or call police about even one of those dangerous clerics? No. That, by definition, is a cover up."
Rumors of corruption and secret cabals in the Holy See also plagued Benedict's tenure as pope, culminating in the "Vatileaks" scandal in 2012.
On Feb. 10, 2013, Benedict shocked the world by announcing his resignation from the papacy. "After having repeatedly examined my conscience before God, I have come to the certainty that my strengths, due to an advanced age, are no longer suited to an adequate exercise of the Petrine ministry," he said in his official statement.
His decision to retire was later dramatized in the 2019 film The Two Popes, in which Benedict was portrayed by Anthony Hopkins, who was nominated for an Oscar for his performance.
As pope emeritus, Benedict made a conscious effort to stay out of the public eye. He apparently disliked being known by such a lofty title following his resignation and asked others to call him simply "Father Benedict." He did, however, make public appearances at events of theological significance, such as the Canonization Mass of Pope John XIII and Pope John Paul II on April 27, 2014.
On Sept. 4, 2020, at the age of 93 years, four months, and 19 days, Benedict became the longest-living pope in history.
Original Source: buzzfeednews.com
People in China Are Demanding the End of Strict COVID Restrictions After 10 People Died in a Fire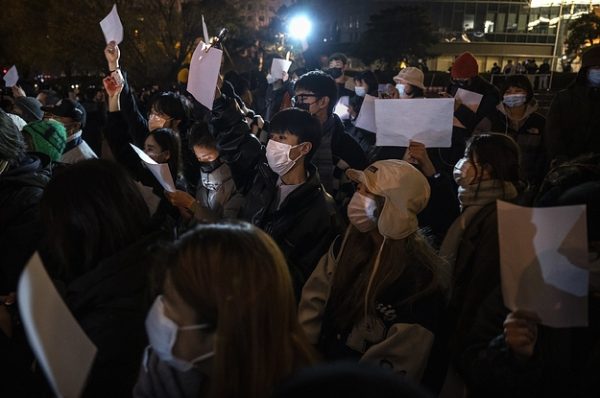 Protests are continuing in China against strict COVID lockdown restrictions after a deadly apartment fire brought some people closer to a breaking point.
Across the country, demonstrators took to the streets — a mass movement that is rare in China — and defied laws designed to curb the spread of COVID-19. Some appeared with sheets of blank white paper, in place of traditional protest signs, as a criticism of the censorship limiting citizens from speaking freely.
After the fire in Xinjiang that left at least 10 people dead, which critics say was due to the stay-at-home measures that resulted in the building's doors being locked, protests intensified Sunday. In major cities like Shanghai, protestors gathered to demand the end of the country's ruling party and the resignation of the president. In clips circulating social media, some demonstrators can be heard repeatedly chanting, "Communist Party step down, Xi Jinping step down."
Original Source: buzzfeednews.com