Brittney Griner's Lawyers Don't Know Where She Is, but Say She's Been Sent to a Penal Colony
Brittney Griner has been transferred to a penal colony in Russia to begin her nine-year prison sentence on drug charges, her lawyers said Wednesday.
The WNBA star, who was convicted in August for bringing vape cartridges of hashish oil into the country in her luggage, was moved from the pretrial detention center in Iksha, north of Moscow, on Friday.
"We do not have any information on her exact current location or her final destination," Griner's attorneys Maria Blagovolina and Alexander Boykov said in a statement shared with the media.
Her lawyers expect that they and US embassy officials will be notified by mail when Griner arrives at her whatever her final destination will be, although they cautioned that such a notification can take up to two weeks to be received.
"Our primary concern continues to be BG's health and well-being," said Lindsay Colas, Griner's agent. "As we work through this very difficult phase of not knowing exactly where BG is or how she is doing, we ask for the public's support in continuing to write letters and express their love and care for her."
Evgenia Novozhenina / POOL/AFP via Getty Images
The two-time Olympic gold medalist, 32, was arrested in February as she tried to leave Russia, where she had been playing basketball in the WNBA offseason.
She testified in court that she used prescribed cannabis oil to treat pain from sports injuries, but had forgotten the cartridges were in her luggage when she hastily packed for her trip.
US diplomats are under intense pressure to negotiate a prisoner swap for Griner and Paul Whelan, who was arrested in 2018 and accused of being a spy.
Speaking to reporters at the White House after Tuesday's midterm elections, President Joe Biden said there had been a number of discussions to try to secure Griner's release.
"I'm hopeful that now that our election is over there's a willingness to negotiate more specifically with us," Biden said. "I'm determined to get her home and get her home safely."
Advocates say the Americans are being kept as political pawns by the Kremlin amid the ongoing fallout from Russia's invasion of Ukraine.
"We are thankful for everyone's support, and hope that as we near nine months of detention, that BG and all wrongfully detained Americans will be shown mercy and returned home to their families for the holidays," Colas said.
Original Article: buzzfeednews.com
Soccer Legend Pel? Has Died at Age 82
By age 15, he was already playing professionally for Brazilian team Santos, and at 16, he joined the country's national team. At 17, he became the youngest player to make it to the World Cup final, where he scored two goals — securing Brazil's first title and his place as an international sports icon.
In the almost two decades of his career that followed, he averaged more than one goal per game and holds the Guinness World Record for most career goals. He'd go on to win two more World Cups and rack up other accolades, and fans relished not just the victories, but how he played. He popularized soccer's nickname, "the Beautiful Game," a phrase which became synonymous with his style. In 1961, he was legally named a national treasure in Brazil — a political move aimed at keeping the popular player from being transferred outside of the country. He later revealed that European football clubs did come calling, but he continued to play for Santos and Brazil.
Original Source: buzzfeednews.com
Pope Benedict XVI Has Died at 95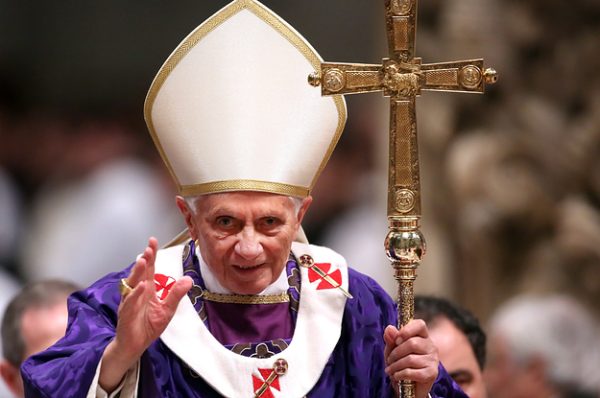 Arguably the most incendiary issue Benedict faced upon becoming pope was the ongoing fallout from the sexual abuse of children by Catholic priests, as well as accusations of a cover-up effort on the part of church administration.
When Benedict became pope in 2005, the Catholic Church was in the midst of a very public reckoning with its history of sex abuse — a crisis about which he was very well informed. In 2001, John Paul II empowered the CDF to centralize all investigations into abuse allegations, removing that power from local dioceses after it became clear that they often failed to take action against predator priests. As the head of the CDF, then-cardinal Ratzinger worked to establish new procedures for reporting and punishing clergy accused of sexual abuse.
As pope, Benedict repeatedly spoke out against the church's legacy of child sex abuse, apologized to victims, and defrocked hundreds of priests who had been found guilty. However, for many, his actions fell short, in part because he failed to make public the Vatican's investigations into abuse accusations — a lack of transparency that enabled dioceses to keep these accusations secret from parishioners and law enforcement authorities.
"In the Church's entire history, no one knew more but did less to protect kids than Benedict," the Survivors Network of Those Abused by Priests (SNAP) said in a statement in 2013, in response to the pope emeritus's public claim that he did not engage in a 'cover-up' of clerical abuse. "As head of CDF, thousands of cases of predator priests crossed his desk. Did he choose to warn families or call police about even one of those dangerous clerics? No. That, by definition, is a cover up."
Rumors of corruption and secret cabals in the Holy See also plagued Benedict's tenure as pope, culminating in the "Vatileaks" scandal in 2012.
On Feb. 10, 2013, Benedict shocked the world by announcing his resignation from the papacy. "After having repeatedly examined my conscience before God, I have come to the certainty that my strengths, due to an advanced age, are no longer suited to an adequate exercise of the Petrine ministry," he said in his official statement.
His decision to retire was later dramatized in the 2019 film The Two Popes, in which Benedict was portrayed by Anthony Hopkins, who was nominated for an Oscar for his performance.
As pope emeritus, Benedict made a conscious effort to stay out of the public eye. He apparently disliked being known by such a lofty title following his resignation and asked others to call him simply "Father Benedict." He did, however, make public appearances at events of theological significance, such as the Canonization Mass of Pope John XIII and Pope John Paul II on April 27, 2014.
On Sept. 4, 2020, at the age of 93 years, four months, and 19 days, Benedict became the longest-living pope in history.
Original Source: buzzfeednews.com
People in China Are Demanding the End of Strict COVID Restrictions After 10 People Died in a Fire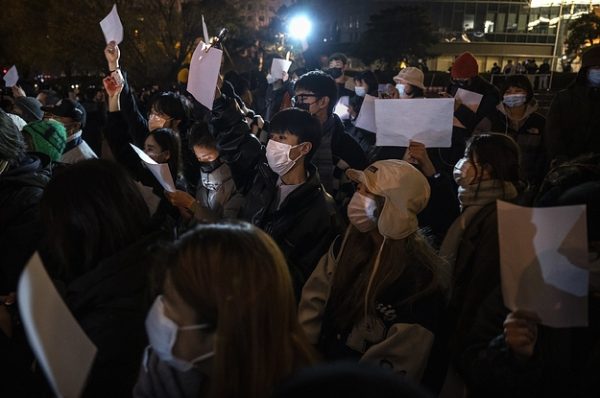 Protests are continuing in China against strict COVID lockdown restrictions after a deadly apartment fire brought some people closer to a breaking point.
Across the country, demonstrators took to the streets — a mass movement that is rare in China — and defied laws designed to curb the spread of COVID-19. Some appeared with sheets of blank white paper, in place of traditional protest signs, as a criticism of the censorship limiting citizens from speaking freely.
After the fire in Xinjiang that left at least 10 people dead, which critics say was due to the stay-at-home measures that resulted in the building's doors being locked, protests intensified Sunday. In major cities like Shanghai, protestors gathered to demand the end of the country's ruling party and the resignation of the president. In clips circulating social media, some demonstrators can be heard repeatedly chanting, "Communist Party step down, Xi Jinping step down."
Original Source: buzzfeednews.com